Marine & Cargo Surveyors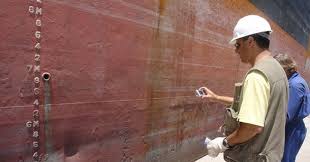 Seaways was established in 1989 with main objective to undertake and provide the highest quality services in the field of marine & cargo survey, in addition to consultation in the field of ship construction & naval architecture.

Services


ASSO photo
Pre-Insurance and Casualty surveys.
Claim Adjustment.
Cargo loss Prevention and claim Survey.
Recoveries.
Medical investigation for INS Companies.
Non Marine Surveys.
Engineering and technical equipments survey.
Evaluation of Vessels Floating Hotels, Factories, and also Different Machinery Equipments.


MARINE


Draught Survey.
On/Off Hire Surveys.
Bunker Survey.
Vessels Survey and Evaluation.
Condition Survey.
Cargo lashing Survey.
Stowage Certification.
Containers Inspections.
Certification of Registered Cargo Spaces.
Calibration of Dry and Liquid Cargo Spaces.
Vessel's Accident and the Estimation of Damages or Repairs.


CARGO SUPERINTENDENCE


• Stowage Supervision and Certification.
• Certification of Cargo Space Cleanliness.
• Sampling, Weight Control and Quality Certification.
• Supervision and Certification of Cargo Space Fumigation.